Topic: FRIGHT NIGHT (1985) Blu-ray
Ironically, I just received my copy of this movie today...on the day it sold-out.
The original FRIGHT NIGHT is personal favorite largely because a TV horror movie host plays such a pivotal role. I'm just old enough to remember the end of the age of the goofy, late night horror host (not the modern, campy Elvira style).
Unfortunately, Sony decided not to release this Blu-ray themselves. Instead, they licensed the title to Twilight Time who sold it only through the Screen Archives website. And only 3,000 copies were produced. I'm not at all happy with that method of doing things. I think movie fans should just be able to buy movies when they are available. Buying limited editions online isn't in the proper spirit of movie fandom. It should be about the movie and not the collectibility.
The movie has a first class transfer and most of the reviews on the 'net are excellent. Film preservationist Robert Harris calls it "perfect" although that might contain some hyperbole. The best thing about this transfer is that it's unmolested by digital manipulation. It looks like a proper film. It has a 5.1 DTS-HD Master Audio soundtrack and an isolated score. The only extras are a couple of trailers. The accepted story is that the Sony licensing agreement precluded any further extras.
I had pre-ordered this title. When attempting to order from Canada, you get a scary warning saying that unregistered packages that go missing won't be replaced. Unfortunately, registering the mail costs about $15.00 and I wasn't going to spend that much for a 4 ounce package. I took my chances on cheap first class mail. I admit, I was getting worried...my shipping notice arrived 13 days ago and I was sweating. But the disc arrived today.
Tonight, the title is reported as sold-out.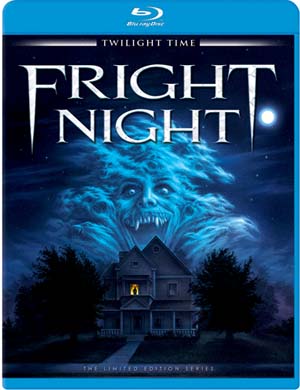 Last edited by Dex Robinson (2011-12-20 01:03:51)