Topic: Art Of TypH
Good afternoon my fellow horror lovers!...I've been meaning to post my art up for awhile(I don't remember posting art here before,so if I have i'm sorry...and I will try and also be more active,just hard working pretty much 3 jobs and having dial up internet, just trying to keep up with posting artwork takes up most of my free time so.
but anyways back on topic, for those of you who don't know me, my name is Brian, you can call my TypH, thats what i'm know in the art and comic book world. I little run down on my background I have been a published indie horror comic book artist since 2007, i've been working with McHozer Comics where I help create Deadmen & Poodleskirts Issue#1,and #2(which hasn't been printed) I also worked on a small Hellboy meets Hulk esque Ash-Can for Speakeasy Primates,which never got turned into a full issue due to writer issues. I also have a cartoon pin-up in Stephen Lindsays Jesus Hates Zombies:Featuring Lincoln Hates Werewolves Vol3, I will have a small piece of art in Blokes Tomb Of Horror Issue 666, and last but not least I have a 2 page spread in award winning UK Horror Magazine MURKY DEPTHS in issue #15 which can be bought on there website(i'll sooner or later post the piece here)
now onto the present, I have alot of things planned, the most resent would be my tattoo apprenticeship, I'm wanting to become a tattoo artist,for those of you who didn't see the Fuel The Dream post on here last night, I have a campaign going on over at indiegogo to help raise money for that plus some other things,you can get the link for that off the other post, or i will post it here again if it's okay or you can go on indiegogo and search Fuel The Dream, other things that I have planned the main things are my Horror Movie Tribute sketch book, and a sketchbook full of my original Tattoo Flash artwork. I am also slowing working on a horror zombie novel. Those are the 3 other main projects, I also have two other projects that have been sidelined for a bit, one is called Creekside Freaks, it's going to be a webcomic series based around my life as a horror artist and tattoo artist, and the last project is called Midnight Spookshow! this is my take on a new version of Tales From The Crypt, featuring very dark and gruesome tales!
Now enough of that, and now onto the real reason I created this post, to showoff some of my artwork, so here we go! all feedback and comments are welcomed:)
First off,heres a tribute piece I did based off the classic Texas Chainsaw Massacre movies, I am a huge Leatherface fan, so hope you guys and gals like it!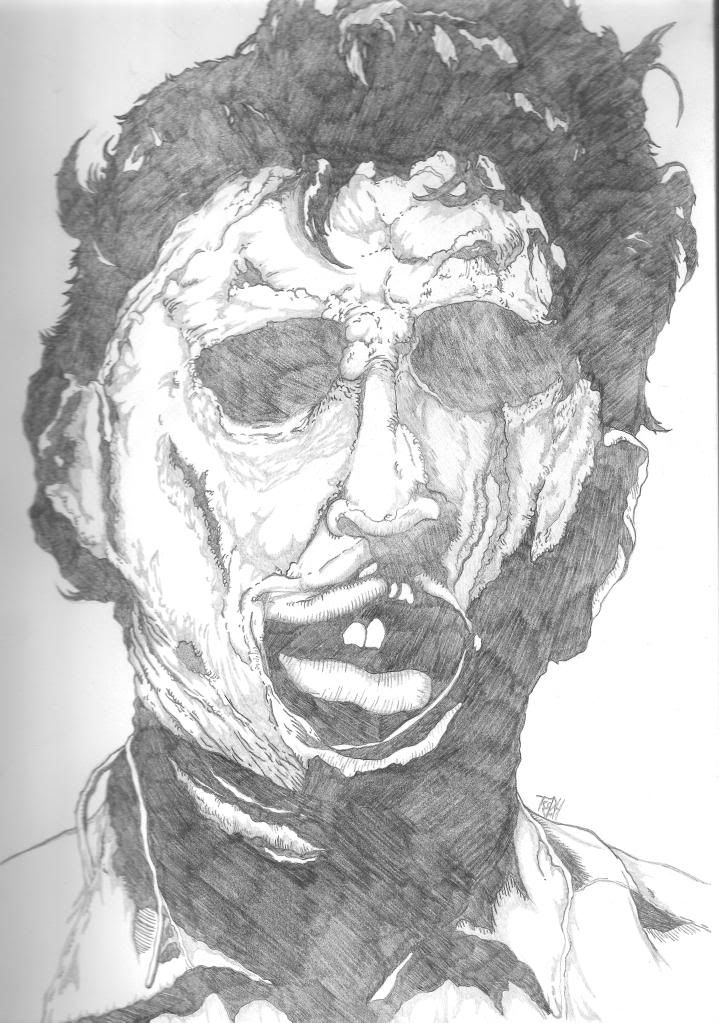 This next piece is done on a engraved painters canvas so it was a bit akward to draw on, but this is another horror movie tribute piece, based off of one of the better newer vampire movies in my opinion DayBreakers!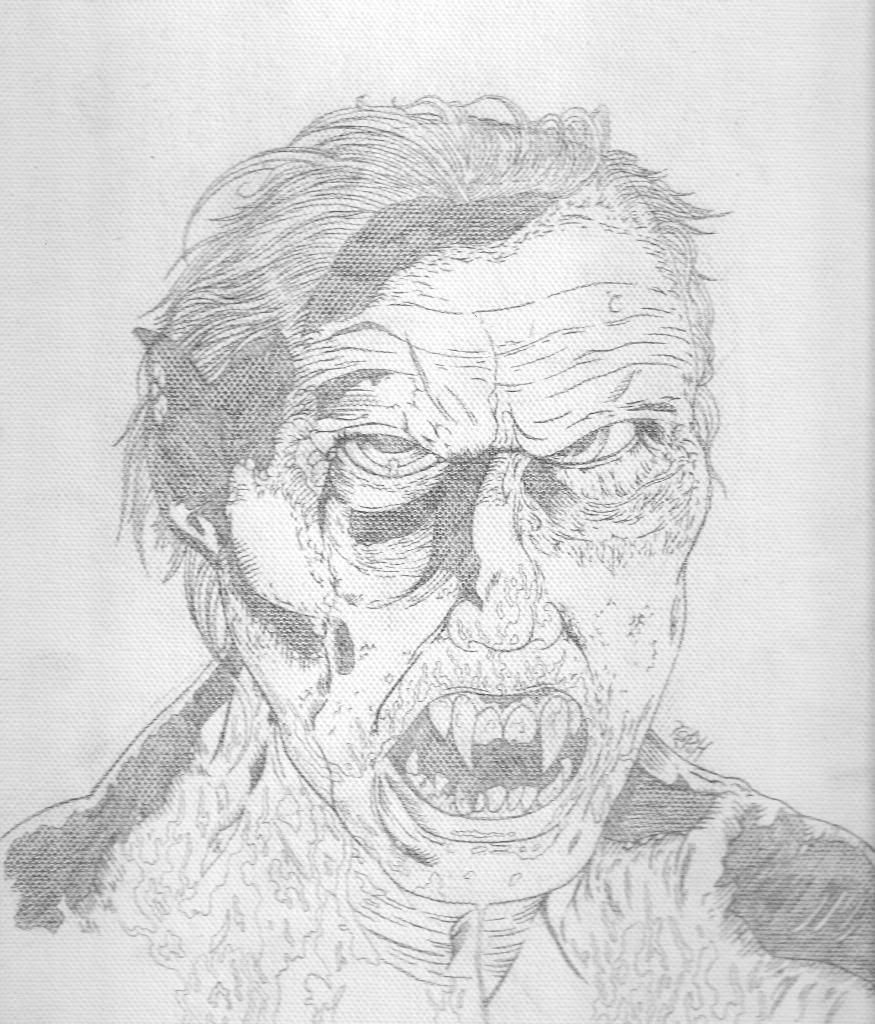 pencils for another tribute based off of the ever beautiful Bride Of Frankenstein!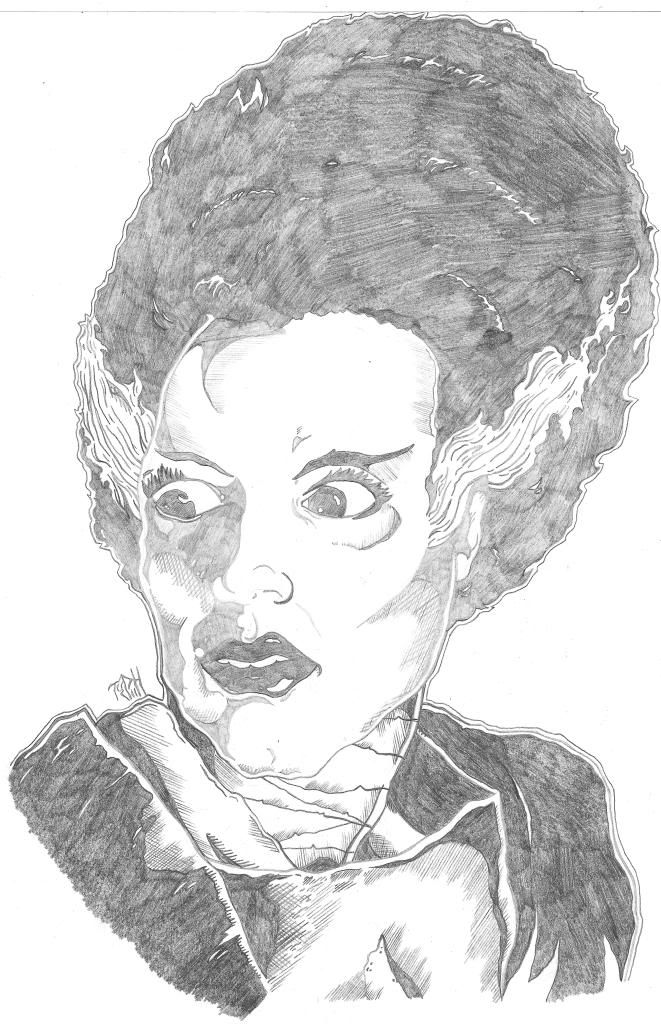 pencils for one of my childhood favourites, I loved watching the re-runs of this show as a kid, here are the pencils for my piece based off of Al Lewis as Grandpa Munster!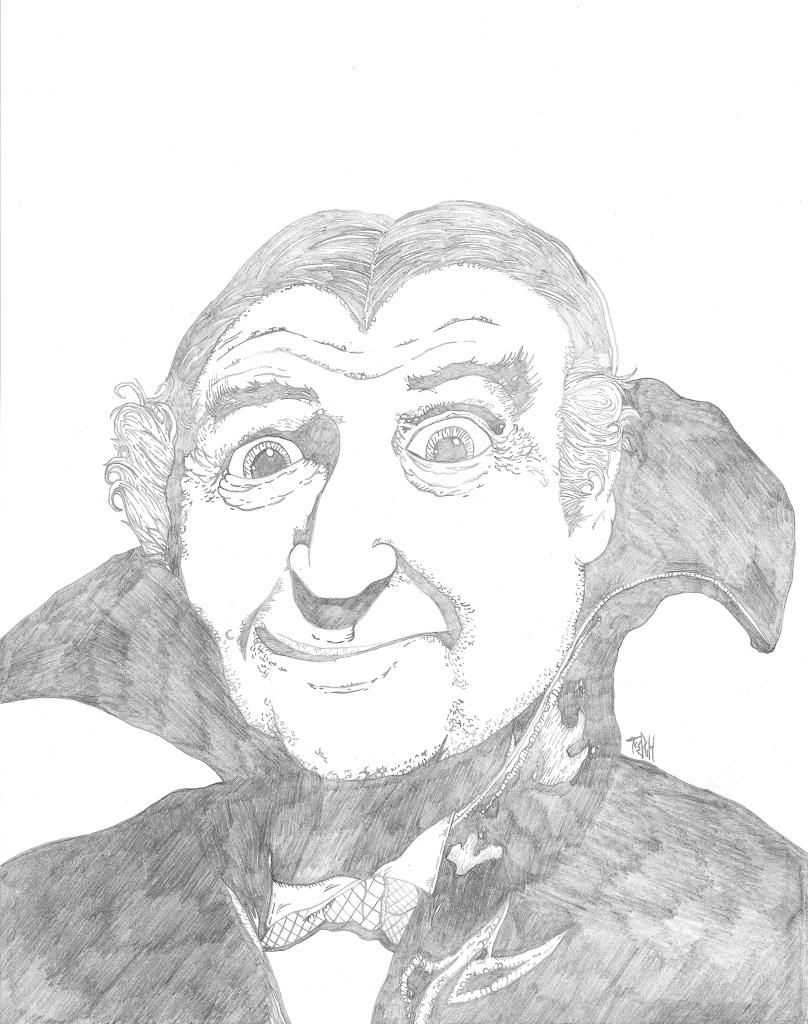 here are the pencils and inks, I did for a small over seas indie movie called A Halloween Nightmare Near Elm Street, a comic book version has been started under the name of a Halloween Nightmare.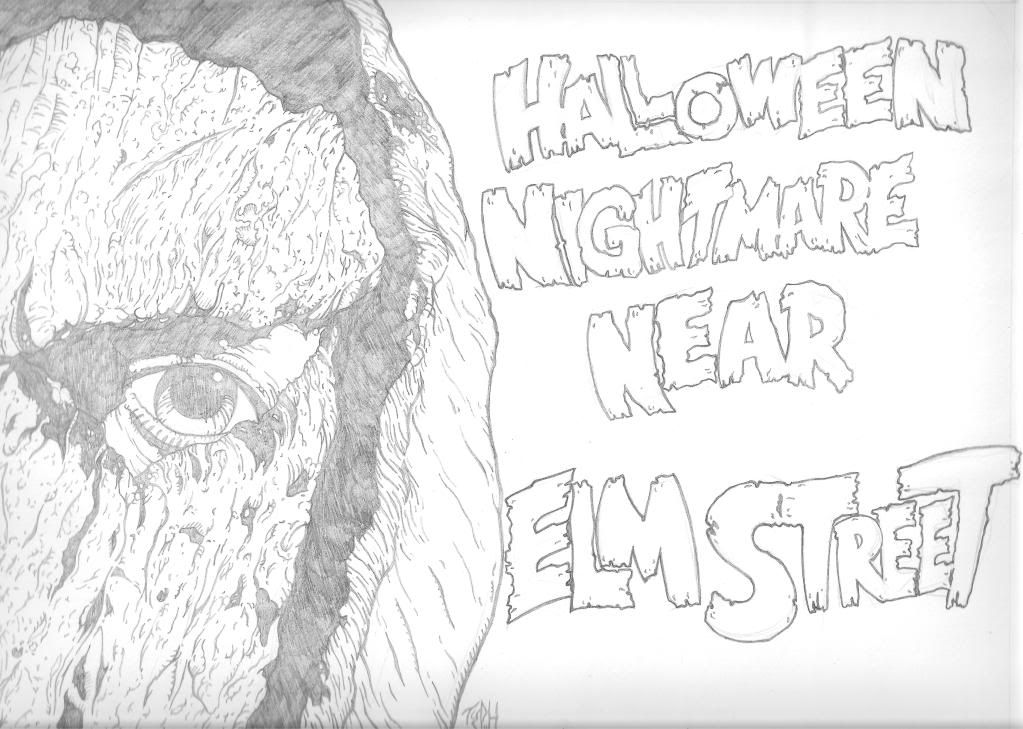 heres a work in progress based off of SCREAM!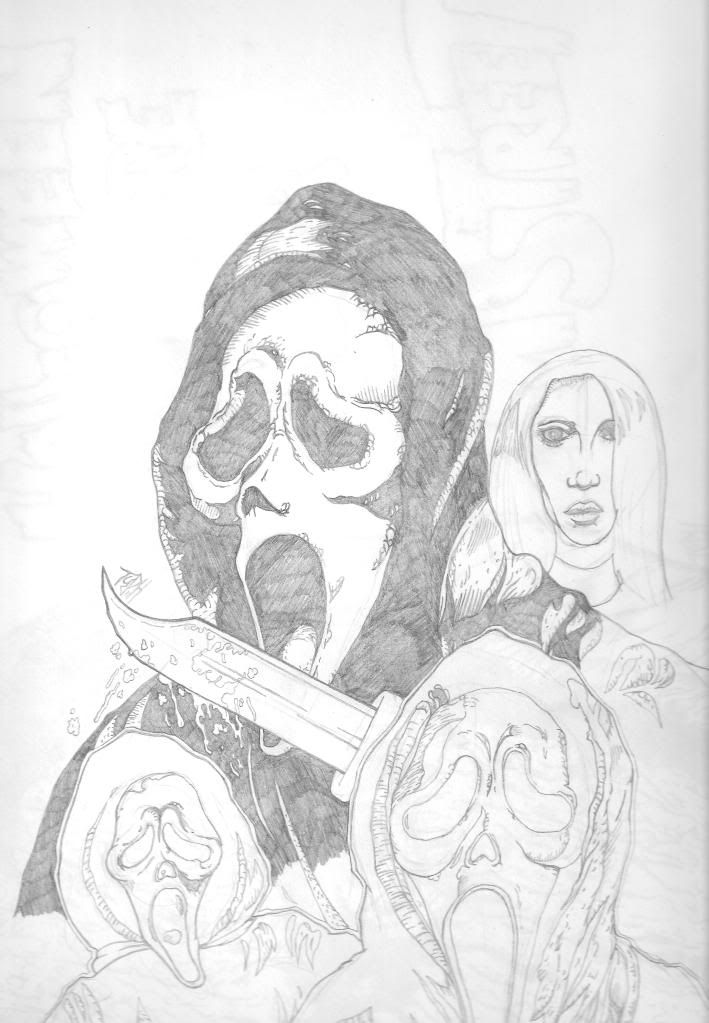 Now heres a penciled piece off Tattoo flash artwork that I created, my first ever piece of Japaense Snake artwork!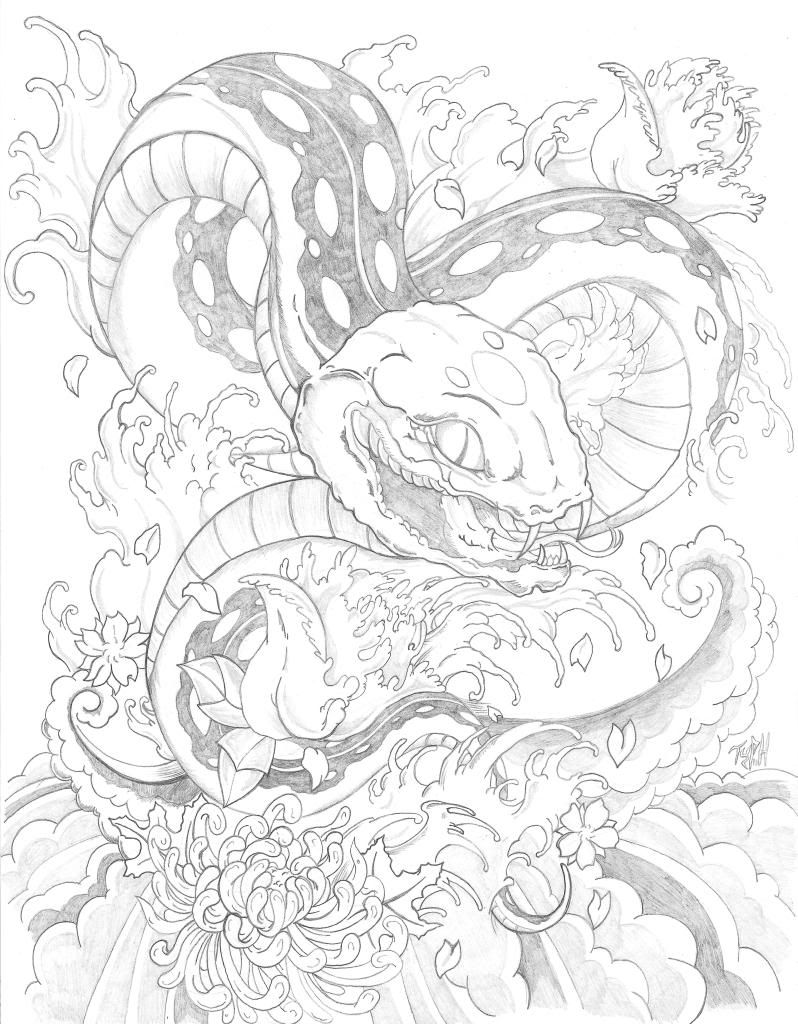 Heres another piece of tattoo artwork, the trippy black bird piece was a sketch for a friend while the love bird and owl pieces were done on inpulse drawing.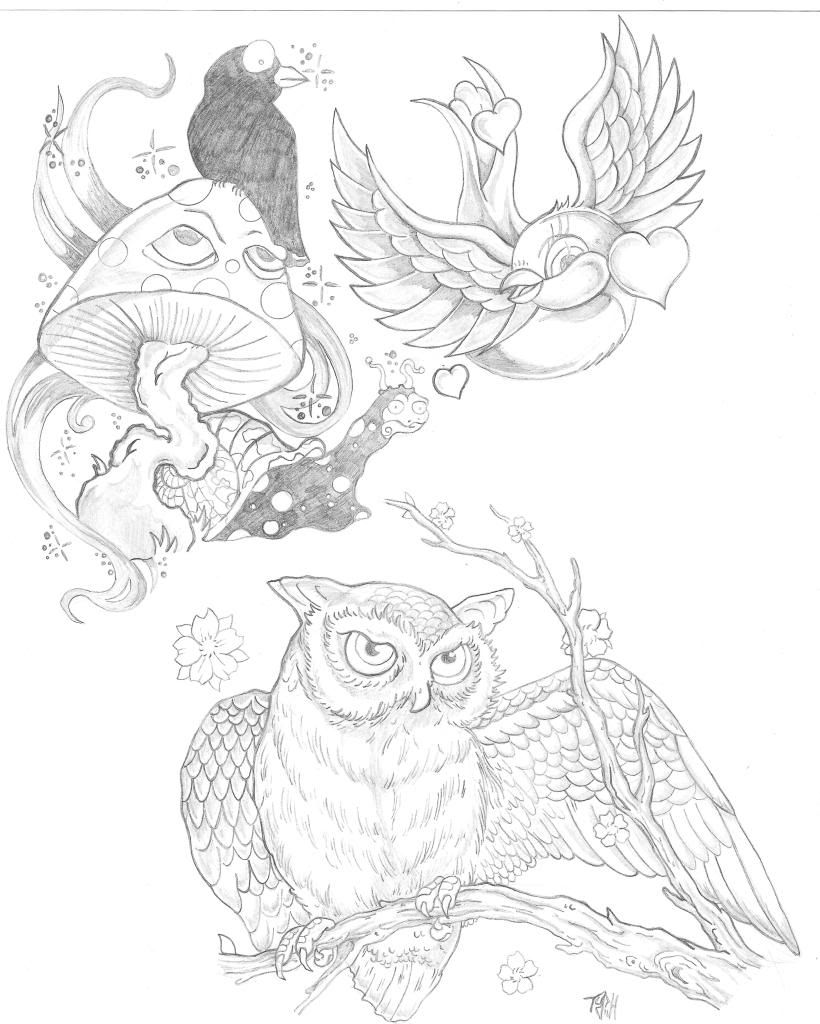 heres a cancer ribbon piece drawn up for a friend,dedicated to his grandma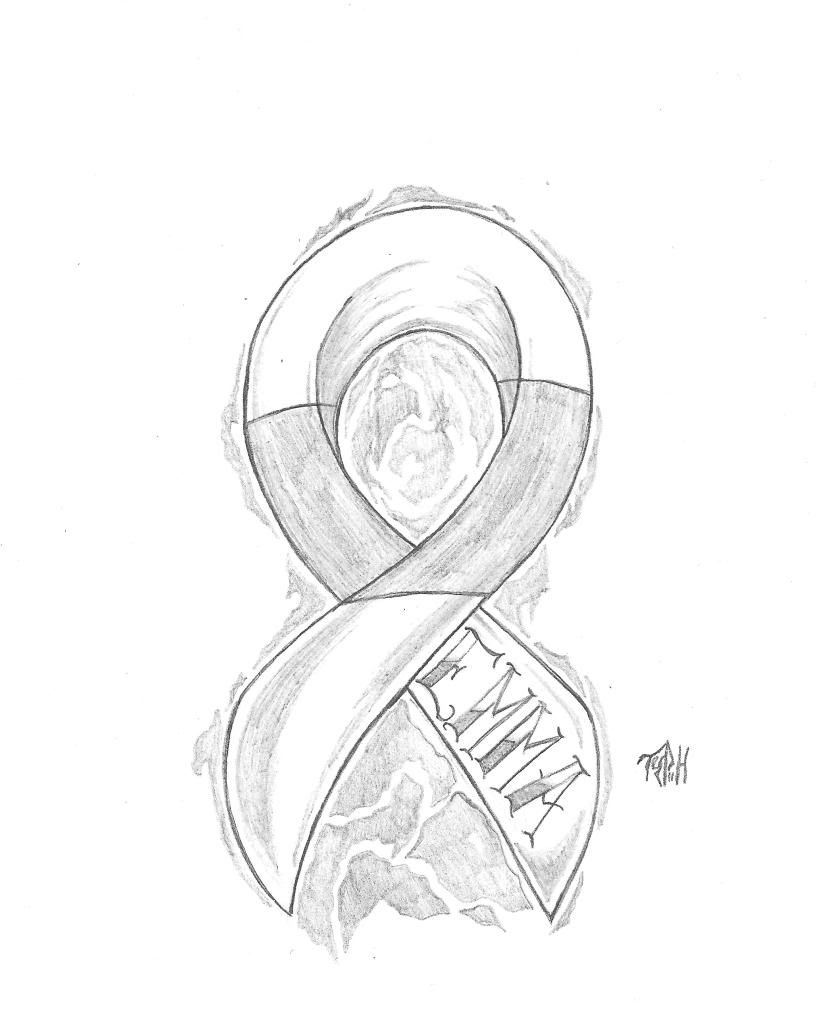 Here's the pencils for a butterfly piece,drawn up for another friend, done up for her cousin who has passed away.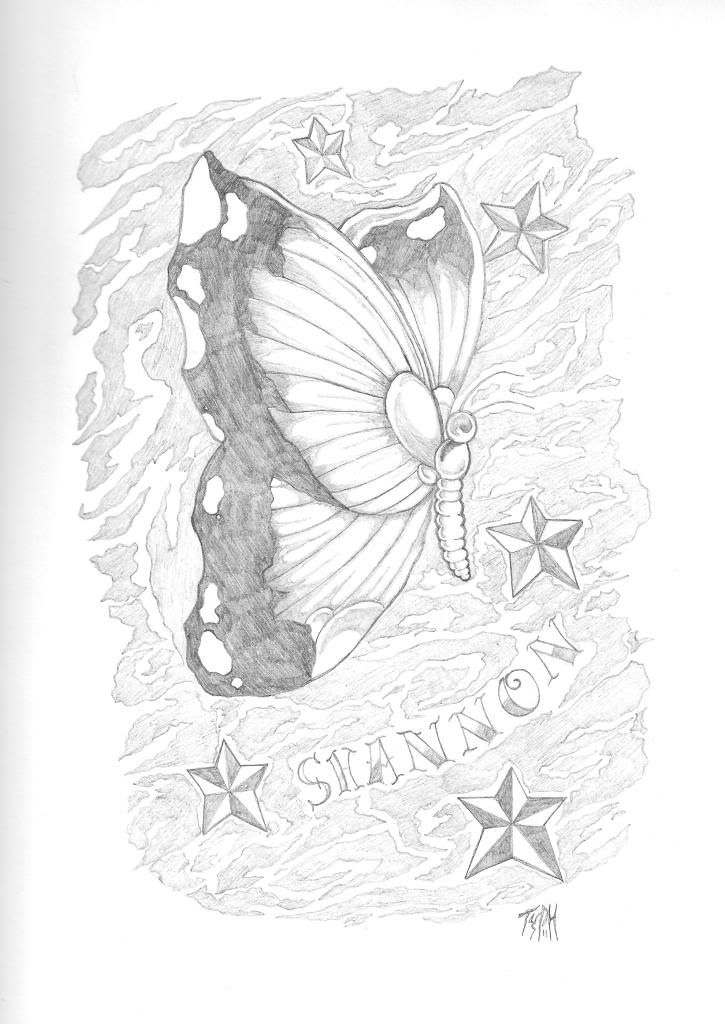 Here are the pencils for a piece I did up,that is dedicated to my grandmother who has passed away. not the best scan but you get the idea for the piece...R.I.P Grandma.


Here are some pencils for a piece of Sugar Skull artwork that I created up.

I will post more artwork later on:) Hope everyone enjoys it!
Last edited by TypH (2011-08-06 15:12:20)