Re: Art Of TypH
Clint Eastwood piece that I am working on for my Dad.


I tried to do amore realistic piece of Arnold from Jingle All The Way, looks meh to me, going to stick to my original style.

one of the last zombified pieces from my halloween special.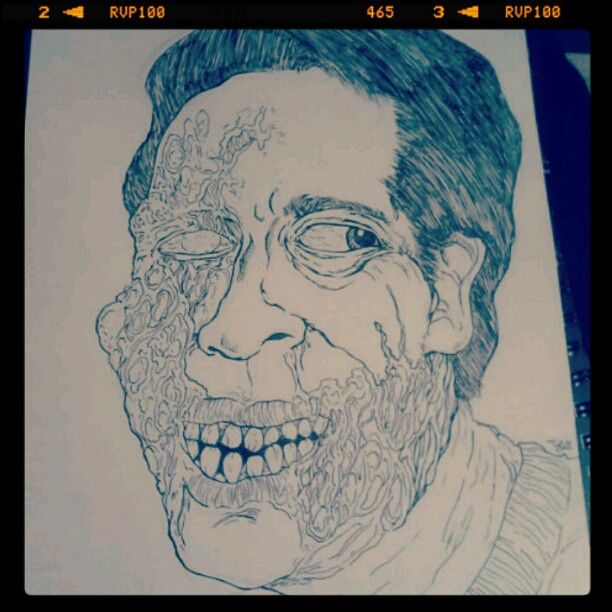 Another happy customer, makes me feel good about my art!