Topic: Horror Images Burnt Into Your Mind
What are the images/sequences you have witnessed in horror films that have been burnt into ur mind, ones that particularly stand out. Try not to state the film to avoid spoilers for people.
Here is a example of mine.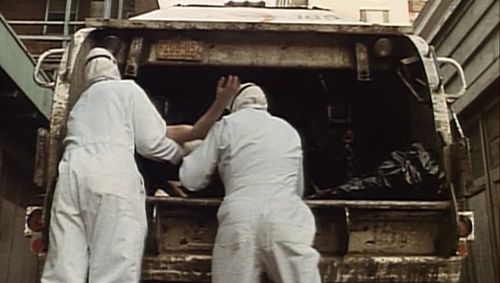 This image really sticks with me cause its literally like using a garbage truck to take out the 'human trash'. Evokes very clinical and cold feelings, Kinda reminds me of the footage u see of people being shoved into mass graves by diggers or similar, for example in Nazi concentration camps. The very fact that real life, not so dissimilar footage as I mentioned exists (though the use of a garbage truck I have never seen) only makes it more striking.
Last edited by Vasquez (2012-11-20 15:42:48)